Board of Directors
About Us: Kidz Team Board of Directors
---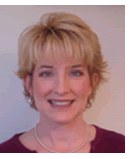 Donna Butler

Mrs. Donna Butler is the heart and soul of Kidz Team. The entire concept and vision of Kidz Team was developed from her actions and dreams. While Donna was caring for her own sick child in various hospitals over the years, she somehow always found the time and means to assist other families in the same situation. Families that just needed a little help or who did not have the support system they had wished for. Mrs. Butler would call on her own network of family and friends to ensure that those other families would have the essentials so they could care for their children.
Many times over the years, in various hospitals and in unfamiliar cities, Donna would send her family members out in search of special little toys or comfort food for other families on the floor. She would often sit with other children on the hospital floor when their parents or family members could not be with them. So, while caring for other families and other children, she realized that it takes a "Team".
The concept that that it takes a team of people to care for sick children resulted in Kidz Team: a team of parents, friends , business men and medical workers to support the Kidz Team families.That is the heart of Kidz Team's mission: to support the families so they can take better care of their children. Mrs. Butler no longer has to care for her own sick child, and so she uses that same energy and compassion to help organize all aspects of Kidz Team.
Donna lives in Knoxville with her husband, Kidz Team co-founder Bryan Butler and their precious children; two-year old Braden and Braxton, four.
While her title is Co-Founder and board member of Kidz Team,,, Mrs. Butler and other people like her ARE Kidz Team. Please join us.
---

Bryan Butler

Along with his wife Donna, Bryan Butler founded Kidz Team in the summer of 2006. The Butler family experienced multiple long term hospital stays themselves during their son's courageous battle against Leukemia. It is in his honor, that the Bryan D. Butler II foundation was created. In their quest to reach a broader audience, the name of the foundation was changed to Kidz Team. Since then, young Bryan's likeness and initials have become a part of the Kidz Team logo.
Bryan Butler is currently a Partner and V.P. of Operations at Abstract Security Inc. in Knoxville Tennessee. The company specializes in the design, installation and integration of high end commercial and residential security products.
Prior to joining Abstract Security Inc., Mr. Butler worked in the wireless industry for over 15 years where he started out as a salesman for U.S. Cellular. Working his way up the chain of command, he accepted various management positions with SunCom, an AT&T wireless affiliate. He ended his wireless career as V.P. of Product Development and retired on October 30, 2000 so he could come home back to Knoxville and spend more time with his family. Ironically, October 30, 2000 is the day that his son Bryan was born.
---

David H Southard

Dave Southard is currently retired with Faye, his beautiful wife of 26 years and is the proud father of his adult daughters, Sarah and Amy.
Dave made a career as an executive in sales and marketing management, business development and specialized in the creation of national sales and service organizations.
After eighteen years with Whittle Communications, Dave leveraged his entrepreneurial skills to participate in successful start-up companies such as Schools Now, a non-profit fundraising venture and Medcast, a daily in-office news and reference network for physicians, acquired by WebMD in 1999.
After leaving IPIX Corporation in 2005, where Dave led its entry into the government security-surveillance market, he finished his professional career at the ORNL technology transfer company, TechConnect.
In the spring of 2005, Dave was recognized by Governor Phil Bredesen for "outstanding service in the finest tradition of the State of Tennessee" for his contributions to Tennessee Homeland Security.
---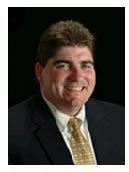 Chris Smith
Chris Smith is a Knoxville native who cherishes family values and has a strong work ethic.Chris has been associated with inside and outside sales for 10 years and brought those experiences along with his pride and distinguished character with him.Chis writes "It is said that you are known by the company you keep and what better company than to be a Board Member of Kidz Team. I am honored to be a part of such a wonderful organization that will strive to help as many families as possible. Thank you for the opportunity to give back to the community of Knoxville, East Tennessee and other surrounding areas."
---

Jason Clabo

Jason Clabo founded the "Jordanne Clabo Fight Against Crohn's golf Tournament" in 2004 which has raised awareness and much needed funding for both clinical research and family support associated with Crohn's disease.
He is the General Manager for Knology of Knoxville, a communications company based out of West Point Georgia that offers Cable, High Speed Internet, and Telephone service on one convenient bill.
Jason graduated from the University of Tennessee in 1998 where he was a scholarship baseball player for the Volunteers.
Jason and Angela Clabo have been married 9 years and  have two beautiful children, Jordanne 7 and Jacob 6.  The children suffer from Crohn's disease, and the Clabos are dedicated to helping the families who have come to Children's Hospital in search of treatment and answers.
---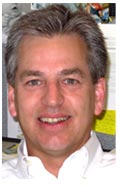 Jeff Scarbrough
Jeff has been on the Kidz Team Board since 2006. Over the years Jeff has volunteered his time to local community organizations such as the Knoxville Chamber Partnership, coached youth baseball leagues, and worthy as they are, Jeff states, "There's never been an organization that's touched me like Kidz Team".Jeff has been in the cable industry for over 20 years. His main focus is in the Advertising and Marketing Management arena and is currently the MDU (Multi Dwelling Unit) Development Representative for Knology of Knoxville; a Cable, Phone, and Internet Company.Jeff has been married 4 years to his wife Michelle; has two great boys, Cooper and Rich and two wonderful step children Caitlen and Ryan Hoy.Is a member of the Kidz Team Board of Directors and has assisted in many facets with The Jordanne Clabo Fight Against Crohn's Golf Tournament.
---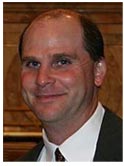 Kurt Weigel


Mr. Weigel was drawn to Kidz Team when learning about our charity during a business meeting. "When I learned about the great things Kidz Team had been doing for the families, I knew that I had to become a part of it." Mr. Weigel became a board member in the Spring of 2007.

Mr. Weigel is an executive at Weigels Farm Stores Inc. Weigels is a family owned business operating several convenience stores in and around Knoxville.Kurt is a native Knoxvillian and happily married to his lovely wife Carolyn. They have two daughters Karley and Abby and are members of 1st Baptist Church of Knoxville.